Sunshine Coast tops the list of Property Hotspots for 2020
Hot list: Australia's top 10 areas tipped for property growth in 2020
3 December 2019 | Author: Ellie McLachlan Source:
Whether you're a first-time home buyer or a seasoned investor, having some expert insight into which areas are tipped to boom could help with your next purchase decision.

Real estate forecasters at Hotspotting have revealed their top 10 places to consider buying property around Australia in 2020, with long-term capital gains expected in each location.
First of all, what makes a property market boom?
Hotspotting founder Terry Ryder told Canstar that spending on infrastructure – particularly transport, hospitals and universities – was the number one biggest factor that contributed to a property market's growth.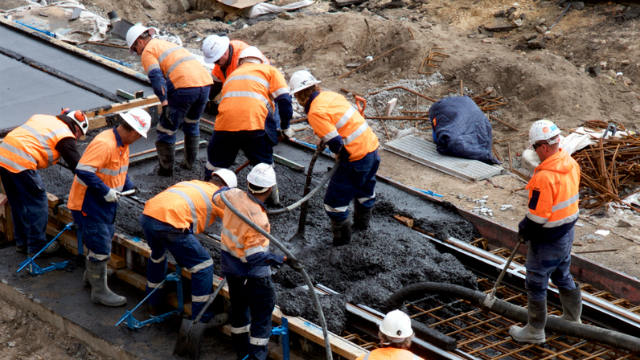 Hotspotting founder Terry Ryder says spending on infrastructure is a key contributor to property price growth. Source: Michael Leslie (Shutterstock).
"Any market that's got a university and a major hospital clustered is going to be a centre of great demand for real estate," Mr Ryder said.

He said infrastructure spending in cities and regional areas should be given more weight due to the "dramatic impact" it could have on property and the economy.

"In Sydney in particular, the infrastructure spending has been quite massive in terms of new rail links, new motorways, new tunnels, hospitals, universities – that's been the generator of economic activity and employment creation that's ultimately driven the market in real estate."

In response to increasing calls for more stimulus from economists and even the Reserve Bank Governor, Prime Minister Scott Morrison recently announced $3.8 billion worth of infrastructure spending over the next four years, in an attempt to strengthen the economy. About half of this money is set to be spent in the next 18 months.

Mr Ryder said real estate values can also rise significantly as a result of gentrification, where an area becomes more trendy and develops its own "cafe culture".

Top 10 property hotspots in Australia
These are the 10 best locations in Australia for property investors seeking capital growth in their next investment, according to Hotspotting:
Sunshine Coast, Queensland
Marion, South Australia
Bendigo, Victoria
Moreton Bay Region, Queensland
Stirling, Western Australia
Darebin, Victoria
Port Adelaide Enfield, South Australia
Mackay, Queensland
Joondalup, Western Australia
Latrobe Valley, Victoria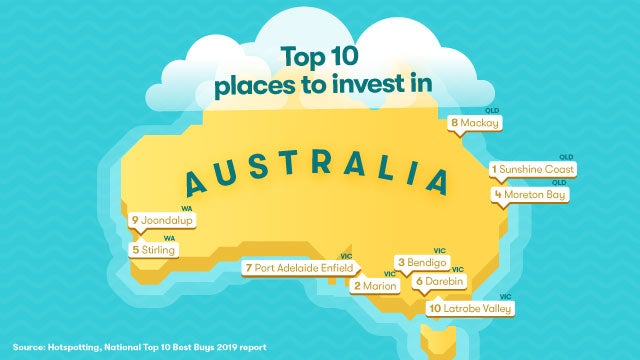 For more information about why each area is tipped for growth this year and in 2020 and what type of buyer they may be suited to, according to Hotspotting, see below.

1. Sunshine Coast, Qld
Located: 100km north of Brisbane, stretching 55km from Caloundra to Noosa.
May suit: Retirees, but growth is likely to be seen in the number of younger people (children and those aged 30-49).
Strong performers: Maroochydore south to Caloundra. Noosa heads the local unit market and has had the highest unit growth in the nation at 24% so far in 2019, while Golden Beach and Warana are up 15%. Median house prices in the area have also grown in the past year (October 2018 to October 2019), particularly in Eumundi (+26%), Sunshine Beach (+15%), Twin Waters (+15%) and Wurtulla (+15%).
Property profile: There are still locations with median house prices below $500,000 in Caloundra West, Kawana and Nambour. The Noosa property market is making a comeback, with particular interest from Sydney and Melbourne investors, according to Hotspotting. Vacancy rates are well below 3% across the Sunshine Coast.
Local economy: Economy expanded from its three dominant sectors – tourism, retail and construction – into information technology, clean-tech (otherwise known as clean technology, which is a term used to describe products or services that are environmentally friendly), creative industries, aviation and education.
Projects boosting capital growth prospects include: The new University Hospital, the Maroochydore CBD project, the Sunshine Coast International Airport to be completed in 2020 and ongoing upgrades to the Bruce Highway.

2. City of Marion, SA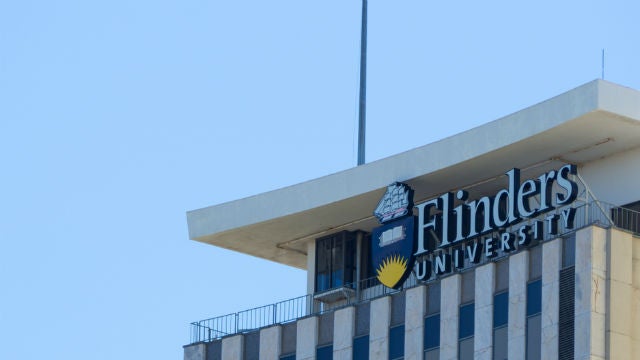 Located: About 8-20km south and south-west of Adelaide CBD.
May suit: First home buyers and investors on a budget due to the affordability of house prices.
Strong performers: Prices rising over the past year in Edwardstown (+8%), Mitchell Park (+7%), Trott Park (+7%) and O'Halloran Hill (+5%).
Property profile: Value-for-money appeal and proximity to key infrastructure. There are suburbs with median house prices available in the $400,000s, according to Hotspotting. The average annual growth in median house prices over the last 10 years has been around 3-4%, and this is expected to keep rising.
Local economy: The rezoning of several areas is diversifying the housing options available, allowing for more medium-rise or medium-to-high residential developments.
Projects boosting capital growth prospects include: Flinders Village development, health research centre at Flinders University, Tesla battery and electric cars service centre, Flinders Link Project, The Darlington Upgrade Project and Oaklands rail crossing project.

3. Bendigo, Vic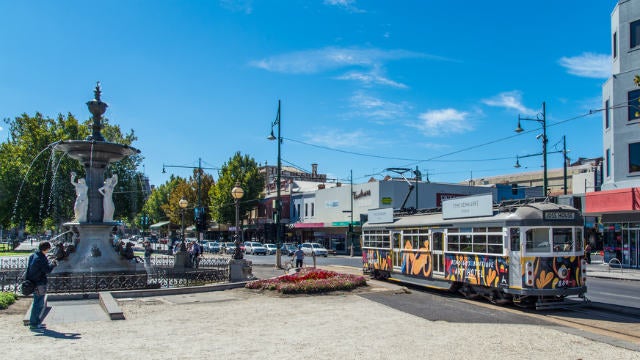 Located: Around 130km north-west of Melbourne.
May suit: Home-buyers and investors from Melbourne who are looking for affordability and/or better rental yields in a regional centre.
Strong performers: Epsom has a median house price of $360,000 after rising 2% in the past year, Eaglehawk's prices are up 2% to $315,000 and the following growth suburbs have gone up 6-11% in the past 12 months: California Gully, Flora Hill Heathcote and Kangaroo Flat.
Property profile: Most suburbs in Bendigo have median house prices under $370,000, while investors can find rental yields in the 5% to 5.5% range.
Local economy: The retail sector is the largest employer in Bendigo, while manufacturing is the largest employer of full-time workers.
Projects boosting capital growth prospects include: Recent completion of the Regional Rail Link, GovHub construction to be completed by 2022 and bring 1,000 public sector jobs, manufacturing of Defence Force vehicles, new sporting facilities – including Bendigo Stadium – and the La Trobe University expansion plans.

4. Moreton Bay Region, Qld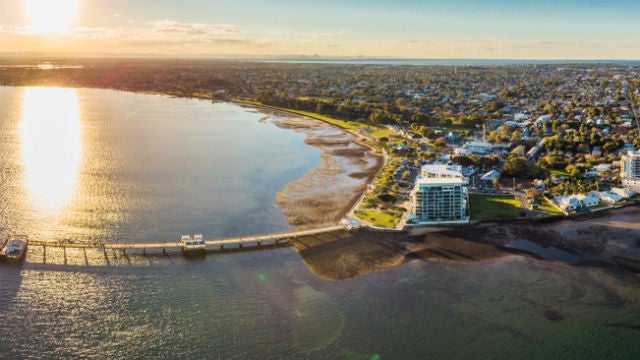 Located: Around 50km north of the Brisbane CBD.
May suit: Investors looking for affordable prices, low vacancies and high rental yields.
Strong performers: Suburbs that recorded good price growth in the past year included Woody Point (+8%), Strathpine (+7%) and Bray Park, Burpengary East, Murrumba Downs, Narangba and Petrie were all up by around 5%.
Property profile: Most of the area's suburbs have median house prices below $500,000 and several in the $300,000s. There are still large amounts of vacant land to support rapid population growth.
Local economy: The Caboolture area in particular has changed in recent decades from a former agricultural centre and timber-led industry into an urban village. Moreton Bay's major centres all have fairly easy access to the Brisbane CBD, Brisbane Airport and major transport routes.
Projects boosting capital growth prospects include: New University of the Sunshine Coast (USC) Moreton Bay campus (at Petrie) to open in 2020, Moreton Bay Rail Link, North East Business Park and the proposed Caboolture West Master Plan, a large-scale development which could accommodate around 70,000 residents.

5. City of Stirling, WA
Located: About 6-17km north of the Perth CBD.
May suit: First home buyers, those trading up or investors who want to take advantage of the current market conditions before prices possibly rise as Hotspotting predicts.
Strong performers: Balga, Nollamara and Westminster all have median house prices in the $300,000s and median rental returns of 5.1%, 4.7% and 4.7% on a median rent of $300 per week, respectively.
Property profile: Stirling has performed strongly in recent times, helping to stem a downturn in the Perth property market, and Hotspotting expects prices to rise and for it to continue to be a market leader in Perth. Steady performers include the suburbs of Carine and Yokine.
Local economy: The key employment sectors are retail (15%), construction (11%), health (11%) and education (10%). Given Stirling is renowned for its beaches, tourism also plays a major role in the local economy.
Projects boosting capital growth prospects include: Potential construction of a light rail system to connect the popular Scarborough Beach with Stirling City Centre and maybe even the Perth CBD, a revamp of Stirling City Centre, residential developments in Carine and the recent completion of the Scarborough foreshore redevelopment.

6. Darebin, Vic
Located: About 10-15km north of the Melbourne CBD.
May suit: Investors with a long-term outlook for growth in house prices.
Strong performers: Property sales in Fairfield, Preston and Reservoir have been fairly consistent, unlike some other areas of Melbourne where sales have fallen in recent times. The median unit price of Northcote has risen by 9% over the past year to $570,000, while Coburg is up 5% ($125,000) and Thornbury is up 5% ($560,000).
Property profile: The average annual growth in median house prices over 10 years in Darebin is 7-8%, with vacancy rates generally below 2%.
Local economy: The number of people employed in blue collar jobs has decreased over the past decade while the number in managerial, professional and community service jobs has increased. The main industries include paper and paper products manufacturing.
Projects boosting capital growth prospects include: The area is expected to see an influx of government services, employment opportunities, housing, public transport options as a result of the State Government's inclusion of the suburbs Northcote, Preston and Reservoir as part of its Northern Major Activity Centre infrastructure project.

7. City of Port Adelaide Enfield, SA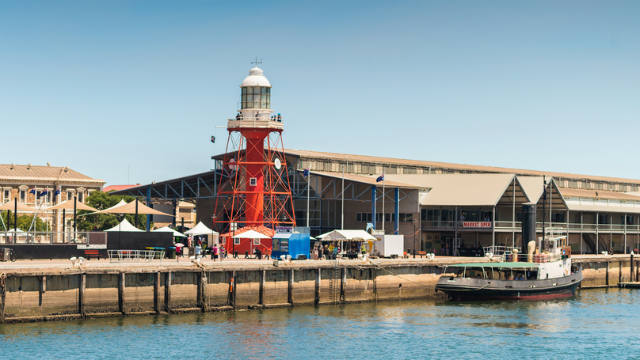 Located: About 8-14km north-west of Adelaide CBD.
May suit: Investors looking for affordability and higher rental returns than they might find in the CBDs of big capital cities.
Strong performers: Broadview and Gilles Plains recorded median house prices increases of 9% in the past year, now at $565,000 and $400,000, respectively. Greenacres, Hillcrest and Semaphore Park house prices have all gone up by 6%. There are units selling for only around $250,000 in Klemzig, returning 5.9% rental yield , according to Hotspotting.
Property profile: The long-term averages over the past 10 years for growth in median house prices are generally around 3% per year, and these are expected to increase if buyer demand rises.
Local economy: The main industry is ship building, mainly around the Osborne Naval Shipyard, otherwise known as Techport. There was a period of job losses but that all changed in 2017 as a new government building has since been constructed and a large fertiliser manufacturer set up shop in the area.
Projects boosting capital growth prospects include: The Federal Government's $89 billion ship-building plan, which includes an upgrade to the Osborne Naval Shipyard. Two large residential projects are also in the pipeline and are set to deliver 1,800 new homes.

8. Mackay, Qld
Located: Around 950km north of Brisbane in Central Queensland, near the Whitsunday Islands.
May suit: Investors and first home buyers looking for housing affordability and job opportunities.
Strong performers: Hotspotting said positive property trends have included strong median house price growth over the past year in Mt Pleasant (+21%), Sarina (+15%) and West Mackay (+13%).
Property profile: Mackay had the strongest house price growth of any region in Queensland in the year to March 2019, and vacancy and unemployment rates are falling. Houses are selling in around 70-80 days or faster, compared to around 200 days (and even over 300 in some cases) in 2016, according to Hotspotting. The resources sector is capable of causing volatility in this market.
Local economy: The property market in Mackay was impacted by the mining bust but is now recovering. The local economy is diversifying from being heavily driven by mining for employment, as in the past, to other sectors such as construction, logistics, agribusiness and tourism (being located fairly close to the Whitsunday Islands).
Projects boosting capital growth prospects include: Qantas' pilot training academy, construction of the Mackay Ring Road, around $1.3 billion in funding for road infrastructure upgrades in the Mackay region between now and 2022 and the rebuilding of Cyclone Yasi-impacted Lindeman Island resort, which is in the Mackay local government area.

9. Joondalup Precinct, WA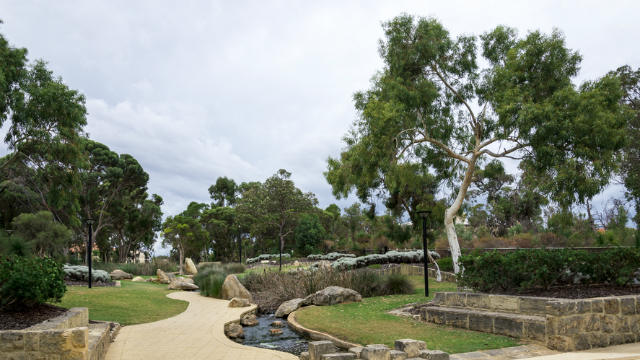 Located: 25km north of the Perth CBD and about 3km from the beach.
May suit: Investors, first-home buyers and up-traders looking to buy well ahead of expected future price rises in a beachside area.
Strong performers: Areas with lots of amenities and infrastructure in the Joondalup Precinct with affordable median house prices include Joondalup ($475,000), Currambine ($480,000), Heathridge ($430,000) and Padbury ($505,000). There could be good rental prospects close to the Joondalup city centre because of the TAFE and university campuses, as well as the train line.
Property profile: According to Hotspotting, the Perth property market has turned a corner, and the rate of home ownership in Joondalup is greater than the WA average. Vacancy rates are below 3% in most postcodes.
Local economy: The United Nations named Joondalup as among the best places to live in the world. It has several education precincts, multiple government departments and easy access into Perth via rail.
Projects boosting capital growth prospects include: The marina and waterfront tourist/retail project, redevelopment of the city centre with the Boas Place project, and the Joondalup Basketball Stadium will be redeveloped into residential homes and aged and child-care facilities.

10. Latrobe Valley, Vic
Located: About 138-165 km east of Melbourne in regional Victoria, on the Princes Highway.
May suit: Home buyers and investors looking for low prices, good rental yields and a country lifestyle.
Strong performers: Moe, the nearest town in the area to Melbourne, has seen its median house prices rise 11% in the past year, while Newborough is up 7% to $245,000. Traralgon is the busiest market for annual sales and has a median house price of $305,000 – it's median weekly rents are also more expensive than many other parts of the region, currently sitting at $310 with a yield of 5.3%.
Property profile: Several locations have median house prices below $200,000, including Churchill, Moe and Morwell. The Latrobe City Council area has generally recorded strong yields and low vacancies in recent times, with returns of around 7% in Morwell on a weekly median rent of $230. The overall region has low prices, low vacancies, high rental returns and prospects for growth, Hotspotting says.
Local economy: The Latrobe Valley area is known for its energy production, and also has notable agricultural, papermaking, timber, manufacturing and engineering industries. The local economy has been helped by recent State and Federal government spending to help it recover from the closure of old industries like coal-fired power stations.
Projects boosting capital growth prospects include: An undersea power cable linking the Latrobe Valley to north-west Tasmania has been approved, an upgrade of the West Sale Airport to become the new home of basic pilot training for the Australian Defence Forces was recently completed, and a hydrogen-producing development plant is to be built.

With all that in mind, what's happening in the investment housing market?

Housing market conditions across much of Australia recently "turned a corner", according to property gurus at CoreLogic, who said prospects for capital gains had improved right as credit policies were loosened and now that mortgage rates are at their lowest levels since at least the 1950s.

SQM Research's analysts also see prices rising. They just released findings of what might happen with the property market over the next 12 months, revealing they expect Sydney and Melbourne prices to grow 14% and 15%, respectively, and tipping national prices to rise by between 7% and 11% through 2020.

CoreLogic head of research Tim Lawless said if housing values continued to rise, national prices could reach a new record high in around six months' time.

Looking forward, he said there was a strong likelihood that investor activity would increase.

"As investment activity rises we could see increased price pressures, as this sector of the market tends to be more competitive in setting new price benchmarks," Mr Lawless said.Image source: Tudoran Andrei (Shutterstock)