A $100m private hospital has been approved for the Maroochydore City Centre
More construction and health jobs will be created on the Coast after a development application for a new private hospital in Maroochydore was approved.
The Maroochydore Private Hospital will be an eight-storey medical and teaching facility with high-end amenities and featuring a rooftop relaxation area for staff.
Construction is expected to begin mid-year after the developer, Barwon Investment Partners, got the green light from Economic Development Queensland (EDQ).
The state-of-the-art hospital will service people living in Maroochydore and the wider region and will have a focus on musculo-skeletal conditions.
The hospital component will provide surgical specialties along with ancillary healthcare services and will have a comprehensive pain management, sports medicine and allied health offering.
It will also be an "epicentre" for surgical research and innovation with anchor tenants including the University of the Sunshine Coast (USC) and leading international orthopaedic company, Medacta.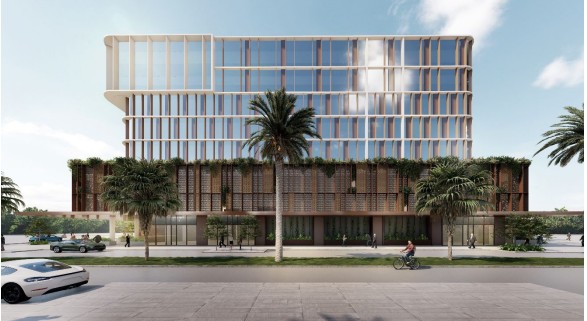 The university will collaborate with Medacta to create a centre of excellence in clinical care, innovation, education and research.
USC Vice-Chancellor and President Professor Helen Bartlett said teaching and research would tie in with existing degrees in Medical Science, Occupational Therapy, Health Science, and other allied health programs.
"This will assist in delivering better health outcomes for Sunshine Coast residents and greater opportunities for our researchers and students," she said.
Tom Patrick, Head of Healthcare Property at Barwon said it was fantastic to be part of a development that would provide local healthcare and create new jobs.
"Barwon's investment into the new Maroochydore CBD should prove to be a valuable one with the development, once completed, truly reflecting a value-based healthcare model," he said.
Sunshine Coast Council Mayor Mark Jamieson said the hospital would be an important addition to Australia's only greenfield city centre at Maroochydore.
"The investment by Barwon is yet a further sign of confidence in our new Maroochydore City Centre and adds to the growing momentum and investor interest that this project is generating," he said.
"In addition to our partnership with Walker Corporation to drive the development of the Maroochydore City Centre, the Barwon health facility, will continue to expand the diversity of facilities, services and opportunities within the City Centre."
Barwon launched the Barwon Institutional Healthcare Property Fund in 2016 which comprises 22 healthcare properties valued at over $1.1 billion, expected to grow to over $2.0 billion.
---
Plans Revealed for Sunshine Coast $100m Surgical Hospital
14 Dec 2021 | Author: Taryn Paris | Source: The Urban Developer
Barwon Investment Partners has lodged plans for a $100-million, 10-storey surgical hospital in the emerging Maroochydore CBD.
It is the second significant project announced in as many days for the burgeoning town centre after Walker Corp filed plans for a 15-storey commercial building nearby.
The Sunshine Coast economy has grown 3.5 per cent each year since 2015 and is forecast to reach $33 billion in 2033, with the new Maroochydore CBD forecast to provide 15,000 jobs and inject $4.4 billion into the economy over the project's 20-year timeframe.
Barwon head of healthcare property Tom Patrick said the University of the Sunshine Coast would be an anchor tenant in the private hospital on Mundoo Boulevard.
It would specialise in musculoskeletal health and be an "epicentre for surgical research and innovation".
"This development has been eagerly anticipated and Barwon is extremely excited to be part of it," Patrick said.
"This facility will truly reflect a value-based healthcare model … the relationship between the University of the Sunshine Coast and Medacta will ensure a centre of excellence and delivery of a vertically integrated learning experience for both Australian and international surgeons.
"Not only will we be servicing the people within Maroochydore and surrounding communities for their healthcare needs, but we will also be part of an innovative and green solution that will help stimulate local employment with many new roles needing to be filled."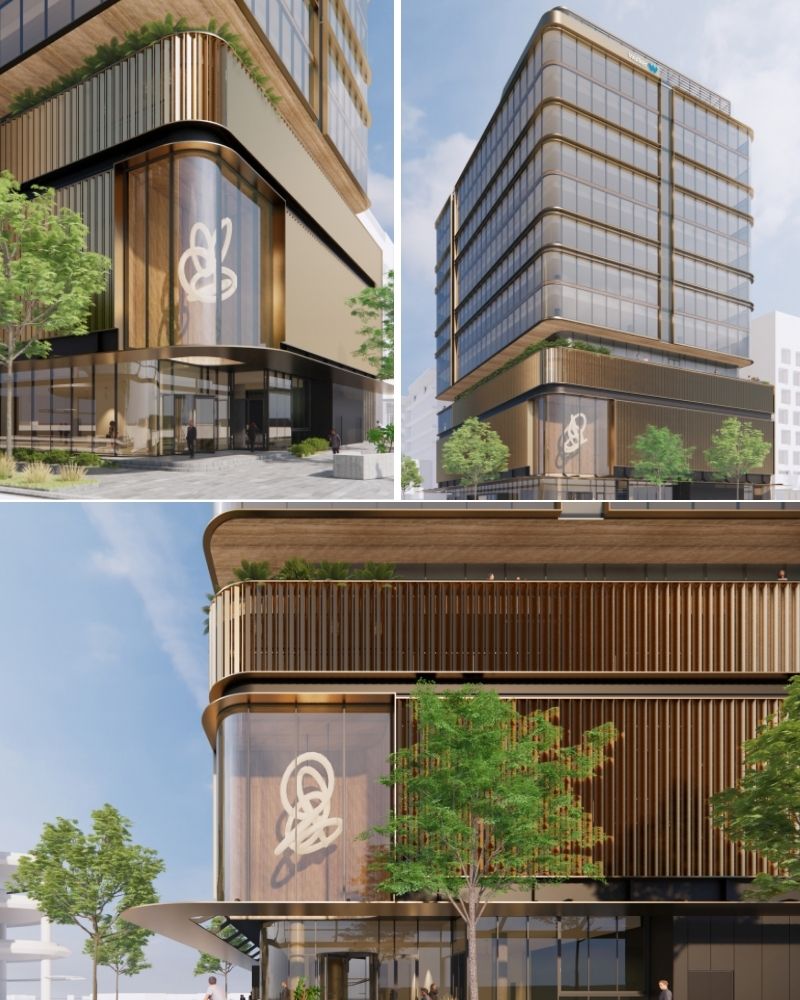 The Mode and HSPC Health Architects-designed private hospital set on a 2969sq m site would include food and drink outlets, a car parking podium on levels 1 to 3, health care service tenancies on levels 4 to 7, a hospital on level 8, and a lounge and outdoor terrace on level 9.
USC vice-chancellor Professor Helen Bartlett said the university was co-locating with the medical industry to deliver "superior educational content".
"We are really happy to be part of a consortium that is going to deliver better health outcomes for Sunshine Coast residents along with greater opportunities for our researchers and students," Bartlett said.
"Our teaching and research activities at the centre will tie in with our degrees in Medical Science, Occupational Therapy, Health Science and our other allied health programs."
Medacta, an orthopaedic technology specialist, will also take up tenancy in the building, and specialises in the design and production of innovative orthopaedic products and is renowned for being a pioneer in developing minimally invasive surgical techniques for orthopaedic and spinal surgery.
Walker Corp lodged plans for a 15-storey mixed-use building on a 1407sq m site at 50 First Avenue, Maroochydore, which it claims will be "the single most sophisticated contribution to the commercial office market" on the Sunshine Coast.
The Cox Architecture-designed tower has taken inspiration from the nearby Glasshouse Mountains and will be predominantly office space with a small retail component, and a 5-Star Green Star Rating.
"The development will be a significant contribution to not only the Maroochydore City Centre PDA, but the broader Sunshine Coast region," planning documents said.
"The proposed development is the first to achieve a high-rise built form that maximises the height allowance offered within the Maroochydore City Centre PDA, representing the first true high-rise built form in the city centre.
"Fifty First Avenue reflects true CBD design to a PCA A-Grade standard … combined with 5-star Green Star and 5.5-star NABERS energy ratings, these features will deliver a quality of commercial office building that is at present, unprecedented on the Sunshine Coast."
Levels 1 to 4 will comprise screened parking, while Levels 5 to 13 will be commercial space.
The Maroochydore priority development area covers 62ha and is centrally located within Maroochydore on land including the former Horton Park Golf Course, state government-owned land, road and drainage reserve.